As a fractional CFO, Ken's experience has successfully guided over 30 companies across a variety of industries. Many of those companies have been venture capital based whose professional, private equity investors demanded exceptional results. Ken has worked in the manufacturing, distribution, retail, professional and financial services space. His experience spans the range from startup to well established, mature companies whose revenues are in the billions while his fractional CFO practice focuses on companies from start-up to $20 million or more.
When working with a troubled company, it often appears that the problem is financial. In Ken's experience, though, only rarely is it a problem emanating from the accounting office. Most often it is far broader and requires strong financial guidance and the engagement of the CEO to resolve the problem. Whether the problem is spending, sales, service delivery or something else, it often reveals itself in a financial way, usually manifesting itself in a shortage of cash flow to the company or a systemic loss situation. Usually, however, a strong CFO would have diagnosed the problem much earlier.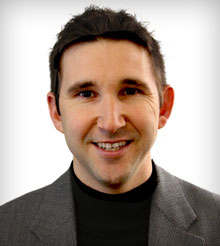 "With Ken's help we have gained a better understanding of our financial position which is allowing us to plan for growth."
Kyle Laramie
President
Veterans Care Coordination

Through Ken's expertise and fractional CFO approach, companies at almost any size and stage can gain the advantages of a professional CFO that were once reserved for larger companies who could afford to pay for CFO level resources on a full time basis.
Ken demonstrates the tremendous results attainable through the Homza Value Pyramid which outlines the many layers of value in the finance and accounting organization.
What is the Homza Value Pyramid?
Recently, a client who suffered a $1.5 million loss, using Ken's skills, turned that loss into a $1.5 million profit in the following year. One of the investors exclaimed that it is a $3 million swing in only twelve months. Simple math: $1.5 million revenue growth plus $1.5 expense reductions equals a $3 million swing. Ken made it sound simple but it was a huge challenge and substantial effort that Ken and the management team put forth resulting in a tremendous turn around for the company.
Ken's focus and ability to drive for results is achieved by rallying the management team and entire company in order to define and resolve the problem. Financial problems are merely a mirror image of what the company is doing as a whole. Ken's clients gain confidence, create lasting value and fix their financial issues by attacking the problem at the core area from where it originated. Ken provides the techniques that enable his clients to turn losses into profits.