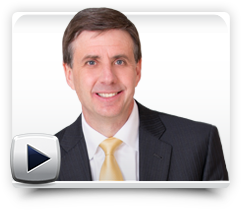 One of my passions is speaking about the importance of the financial aspect of business. Typical themes include:
Increasing Your Financial IQ
Talking Numbers with the CEO
Getting Control of your Financial Destiny
Financial Modeling as a Strategic Tool
Whatever the theme, my goal is to help improve the financial literacy of the audience and motivate them to gain a better understanding of their financial statements and drive for higher levels of profitability.
I strive to help entrepreneurs who take on great risk reap the appropriate financial rewards that go along with it.
As my book describes, I am not talking about how to prepare financial statements (that is for the accountants), but more about the how and why to use those statements to gain control of the financial destiny of the company. I share the excitement of creating the financial plan that is the glue that binds everything together as it encompasses all departments: marketing, manufacturing, customer service, R&D, sales, administration, etc. The financial or business plan is literally the roadmap of how resources are deployed and value is created and can be critical to future profitability.
I explain how often I find that there are disparate views between various departments in a company due to a simple lack of communication. One of the key goals of a properly executed financial plan is to uncover these disparate views and force discussion to ensure that everyone is on the same page.
One interesting technique is to talk to business owners about the different business models that are used to deliver products and services. There is almost always a range of models for every industry and a comparison between the low end and high end models can be thought provoking as people think about the various ways businesses can earn money from delivering a product or service and apply the examples to their own business.
I challenge entrepreneurs and business leaders to think differently about their business, the competition, about what niche they are trying to serve and the financial implications of their decisions.
I'd welcome the opportunity to discuss presenting to your business or organization.
Guest lectures: