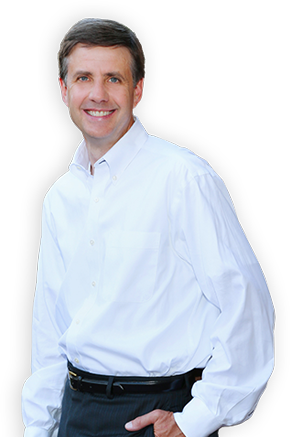 Driven to solve problems and get remarkable results, Ken is something of a maverick in a traditional field. Inquisitive and decisive, Ken takes a "no fear" approach and welcomes complex challenges. His style is straightforward, thought-provoking and a little hard-hitting at times. Homza thrives on challenge. "I'm energized by complex situations, working with business puzzles that require the objectivity of an outsider but the insight of an insider." Ken has the ability to simplify, distill, and catch things others often miss. Reading between the lines from an uncommon perspective makes a difference. "People often get distracted by the irrelevant. I've demonstrated the ability to examine the whole and target high value opportunities for remarkable improvement."


Experience
Ken Homza has been providing high impact Fractional CFO services since 2003. Ken brings 20 plus years of experience across finance, marketing and strategic roles to the companies he serves.
His experience spans positions with large, billion dollar corporations, mid-range companies and start-up ventures in technology, manufacturing, distribution, advertising, financial services, retail and service delivery organizations.
For new businesses, he applies his critical thinking to the issues faced during the start-up phase. For more mature businesses, he helps them better understand their financial results through key performance metrics and helps the executive team agree upon actions to improve profitability.
Ken began his career with Unisys Corporation moving through a variety of key corporate development roles over a ten-year period.
While at LensCrafters, Ken developed the company's financial analysis department. There, he successfully championed the integration of financial thinking into new product, marketing and operating programs applying key metric measures as benchmarks for success.
In 2000, Ken joined WorkNet Communications as Director of Finance where he took on responsibility for presenting the company's financial story to the investment community.
As Chief Financial Officer with a $40 million privately held home furnishings retailer, Ken automated accounting processes and implemented internal controls thereby reducing the accounting close cycle by 60% while recovering substantial vendor overpayments and eliminating out-of-balance positions.
Leadership
A recognized business leader, Ken is a staunch advocate of the importance of financial modeling and key metric measurement to the growth and development of the company regardless of size. In addition to his daily responsibilities, Ken applies that commitment in the academic world as a sought after and frequent guest lecturer on the subject at various colleges in the St. Louis area including the MBA program at Washington University.
He has served as Vice President Public Relations and Communications for the St. Louis Chapter of Financial Executives International and as a Board Member for the St. Louis Chapter of the Financial Executives Networking Group.
Education
MBA from Carnegie Mellon Tepper School of Business in Pittsburgh, Pennsylvania. Homza continually improves his own knowledge and is a graduate of "IPO Bootcamp" offered by Deutsche Bank.
Personal
Homza and his family reside in University City, Missouri. He has a wide range of outside interests.